Source: Mobile report 2017-7-25 13:22
10 Tried and Tested Ways to Build your Mobile Messaging List
10 Tried and Tested Ways to Build your Mobile Messaging List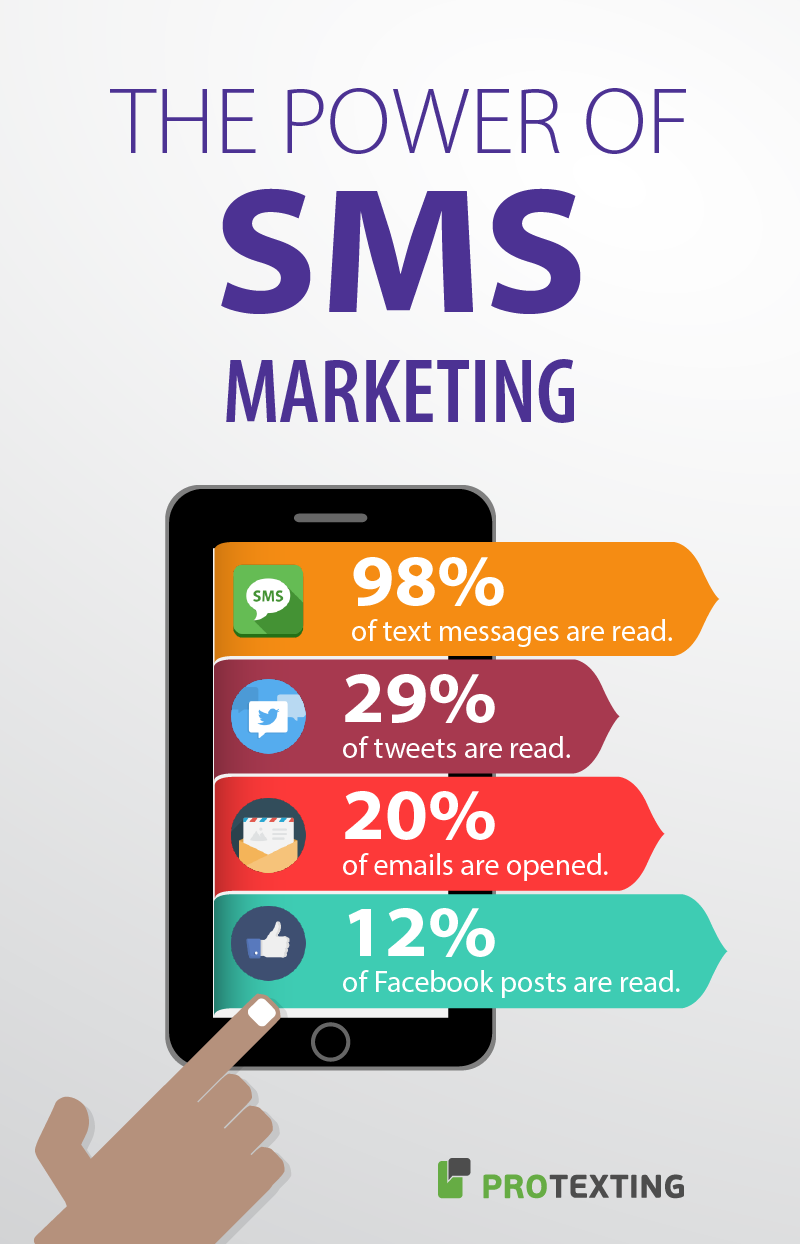 You may have come across the old internet saying, "The money is on the list." Here, the word "list" refers to the list of subscribers for e-mail newsletters. However, times have changed, and a new list has arrived in marketing town. The average open rate for text messages is over 98% compared to the paltry rates of 20% for emails.
Why the Size of the List Matters?
Growing your list is crucial to the success of your mobile messaging campaigns. Remember that without a sizeable audience, all the time and resources you spend on drafting a mobile marketing strategy are wasted. The more the numbers, the higher are your chances of improving sales and boosting revenues.
There is a direct correlation between the size of your subscriber list and the number of customers who buy your products.
Ways to Grow your Mobile Messaging List
To reap the benefits of a mobile marketing plan, you need to build your list. The good news here is that it's quite easy, provided you devise the right strategies and make use of every opportunity.
One of the easiest and most efficient ways to increase the size of your list is to piggyback on your existing marketing strategies and cross-promote. Let's see a few ways to cross-promote your mobile marketing.
#1: Make use of Social Networks
Integrate your mobile marketing campaign in all your social networks. Specify clear "Calls to Action" inciting people to join your list and post it on all your social pages. A "Call to Action" is nothing but a message that instructs people what to do.
For instance, use a similar message like this on Facebook, Instagram, and Twitter.
"Text DISCOUNT to 334455 to enjoy $20 off your next purchase."
A simple post like this is handy in bringing your social followers to your mobile list.
Images receive the most engagement on social media. So instead of specifying the message in a post, try to present it as a picture, specifying all the details required directly on the background of the image. You can make use of applications like Picmonkey, Canva, and Pablo to create stunning images without any prior technical experience.
#2: Take advantage of the Popularity of your Newsletters and Emails
If you have a regular email list to which you send your e-newsletters and other marketing emails, then try to capture this audience for your mobile marketing plans. Add a "Call to Action" button at the bottom of your newsletter asking people to join your mobile list.
Alternatively, you can send specific emails promoting your text marketing. Don't make the mistake of sending regular promotional emails as it can irritate the receiver. Instead, spread it out and avoid overwhelming your subscribers. The ideal period is just once a month.
Provide your email subscribers with an incentive to signup. Offer exclusive discounts or promotions for mobile subscribers. Specify the discount clearly in your emails to increase sign-ups.
#3: Let your Website pull in the numbers
If you have a website that draws sufficient traffic, then make sure to capitalize on this. Use a pop-up that has a sign-up form on the home page of your site. Prompt users to enter in their mobile numbers to receive messages on the latest deals, offers, and promotions.
#4: Target the right audience
This is one of the most crucial factors you have to consider while trying to grow your list. For instance, if you're a burger place, advertising at a vegan meet will not work in your favor. Always see that you're targeting the right audience to gain the most numbers. For example, if you're a firm that sells sports drinks, then mentioning your "Call to Action" at a local sports event, is an excellent way to increase your numbers. Also, remember that it isn't just about the figures but also whether they're qualified to be on your list.
#5: Hook in your Potential Audience with a great incentive
Let's face the fact: 10% off isn't that much of an incentive. While it's a great tactic for a regular promotion, it doesn't work when you're trying to get people to subscribe. Instead, try something that is elusive and gets the adrenaline pumping of the end user. For instance, running a game where a few random subscribers get a prize is a great incentive.
#6: Offer Exclusive Promotions for your Mobile Subscribers
Don't offer the same promotion on different channels. For instance, if you offer a flat 20% off both to your email and mobile subscribers, you can be pretty sure that you aren't going to see many conversions.
Treat your mobile subscribers like VIPs and offer them exclusive promotions. This is a great idea to make your new subscribers feel good about joining your mobile only list as they get special treatment.
#7: Make your current customers refer friends
Don't stop your marketing efforts when someone joins the list. Instead, encourage the person to make their friends join the program. Offer them incentives to spread the word around. For instance, "Free T-shirt for every five friends who sign up" is a good way to motivate the person to bring his/her friends to the list.
Ultimately, your aim is to connect with as many qualified people as possible.
#8: Make the right use of Paid Advertising
Paid advertising when done right can offer great rewards. Increase your text marketing list by advertising on a banner space at a relevant third-party blog. You can also create Google Ads, Facebook Ads to encourage people to join your list.
#9: Sweeten the Deal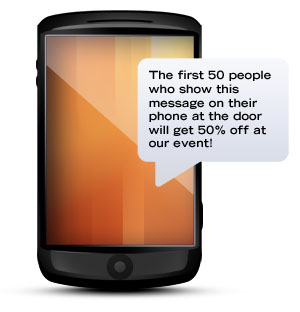 Provide users with an instant reward when they sign up. This needn't be big. Something like a free drink with their next meal order or $5 off their next purchase is a good way to make people sign up. The idea here is that they should get an immediate incentive as soon as they join the list.
#10: Above all, don't forget the power of personalization
Once you get people to join your list, make them know that you care, and they aren't just numbers on a list. Sending a special offer on their birthday and anniversary is an excellent way to build lasting relationships with your customers and to get them to continue staying subscribed.
The Takeaway
With the right strategic planning and a clear call to action button, you can grow your mobile messaging list and ultimately boost your sales revenues. Instead, of trying to reinvent the wheel, make the most of your existing client base and take it further from there.
Cheers to a Successful Mobile Marketing Campaign!